The farm
The Sweet Earth CBD Skin Care Farm is located in the Applegate Valley, Oregon, 80 kilometers north of California.
The bedrock geology of the Applegate Valley and its sub-coastal climate provide the ideal home for the cultivation of hemp which is abundantly irrigated by the Applegate River. Sweet Earth produces its own seeds to ensure a constant and constant supply of quality plants and products. Sweet Earth's mission is to produce high quality CBD and CBD products that provide purely organic and sustainably grown options, free from GMOs, pesticides, herbicides or chemical fertilizers. I have tried 4 products from their extensive product line.
CBD Lavender Oatmeal Honey Hydrating Facial Cleanser combined with pure organic honey, soothing oat straw, aloe, lavender and nourishing provitamin B5, which Makes it a gentle, gentle daily cleanser and makeup remover – Oats gently exfoliates and cleanses without removing natural skin oils and honey hydrates, without leaving skin oily. The natural antibacterial properties of honey and sunflower oil work to fight acne and blemishes, leaving your skin nourished, awake, clean and soft. Perfect for all skin types.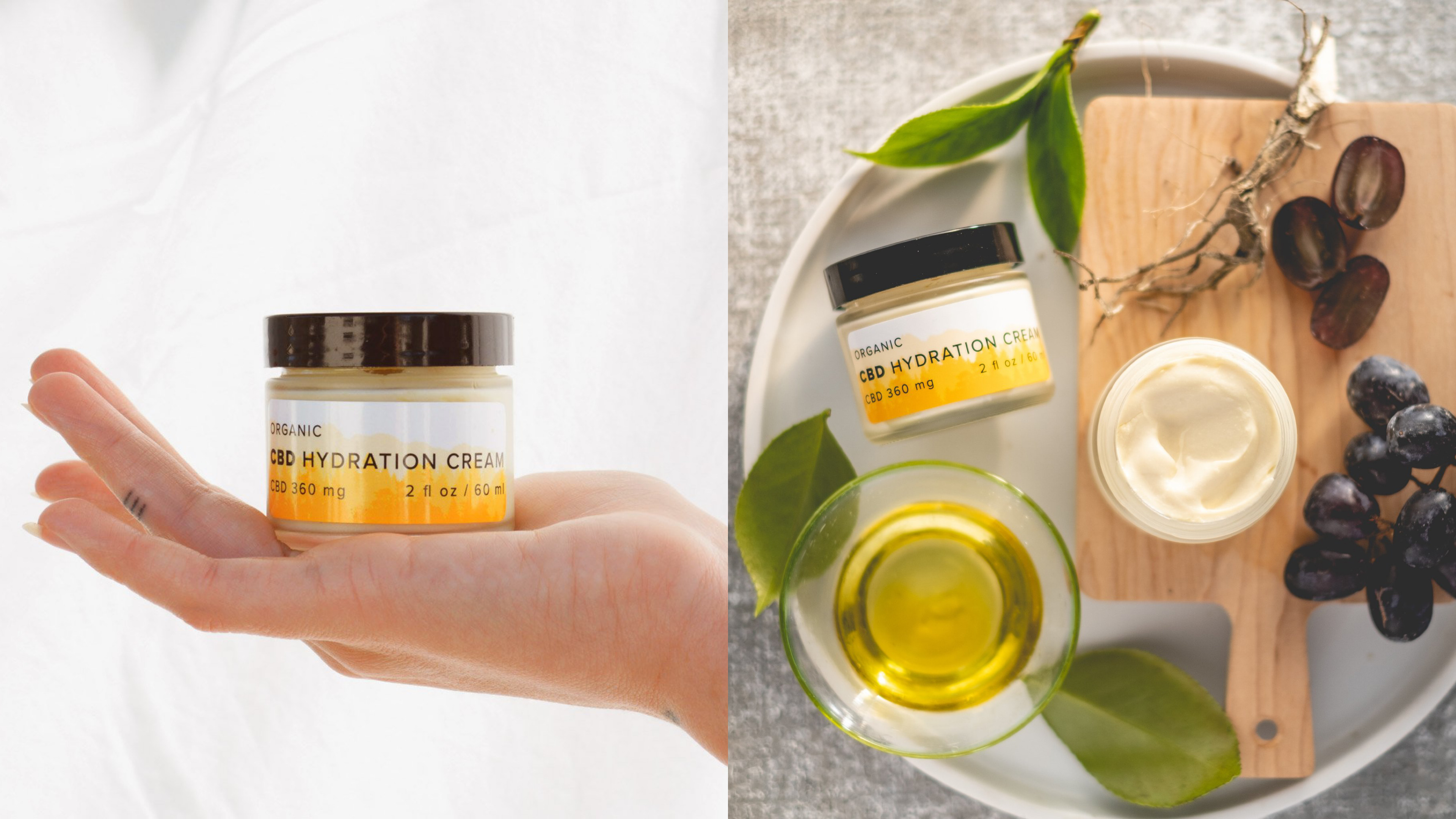 CBD moisturizer
This organic moisturizer is blended with omega 6 and omega 3 hemp oils, creating a light, soothing moisturizer that's formulated to hydrate dry and sensitive skin. Acai extract and hemp oil improve skin elasticity, form a protective barrier against environmental stressors, relieve redness and restore skin hydration, while metabolites and properties CBD's natural anti-inflammatories help balance cell growth, rebuild depleted collagen, and delay the aging process. Organic content certified by USDA 95% organic.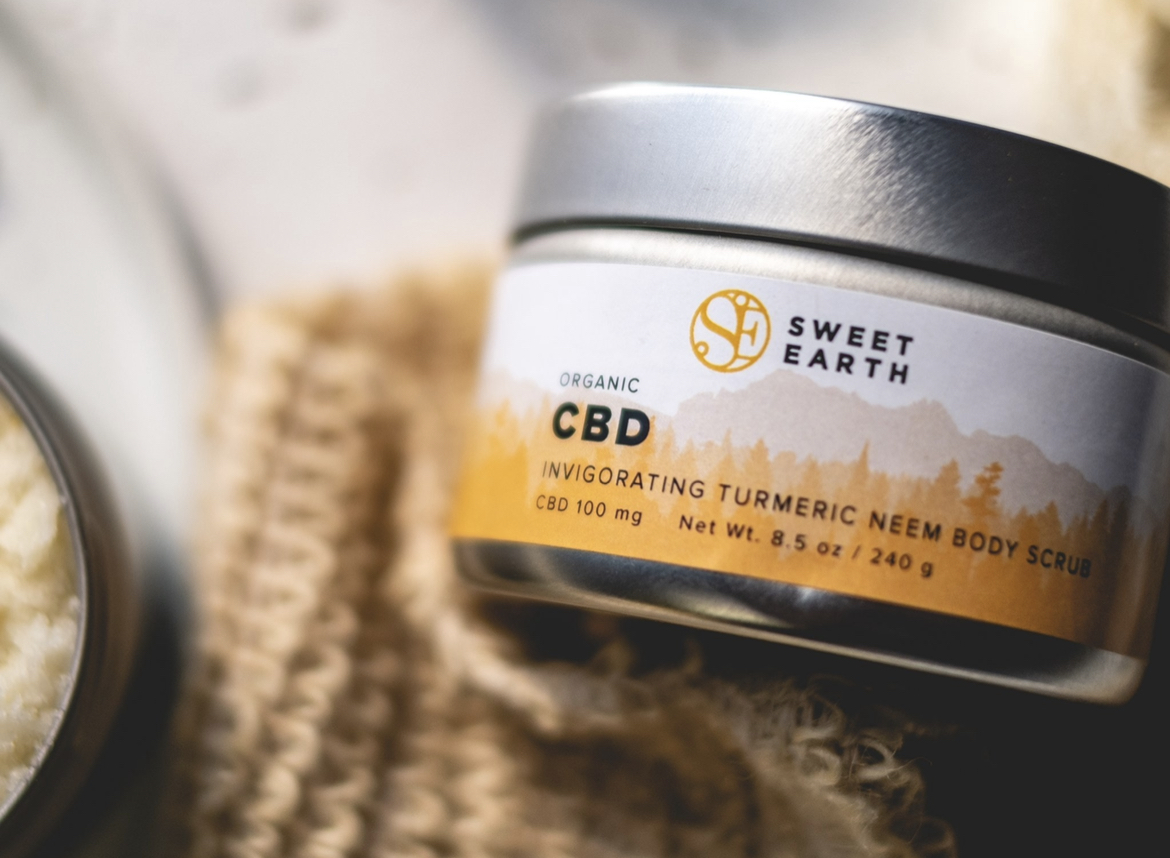 Invigorating CBD Organic Turmeric & Neem Body Scrub
In combination with anti-inflammatory turmeric, anti-aging neem and cleansing mustard seeds, this scrub is a must-have luxury at bath time. Coconut oil and shea butter deeply hydrate and protect the skin while fine sea salt removes impurities, leaving skin invigorated and smooth, restoring your body's balance, warmth and radiance.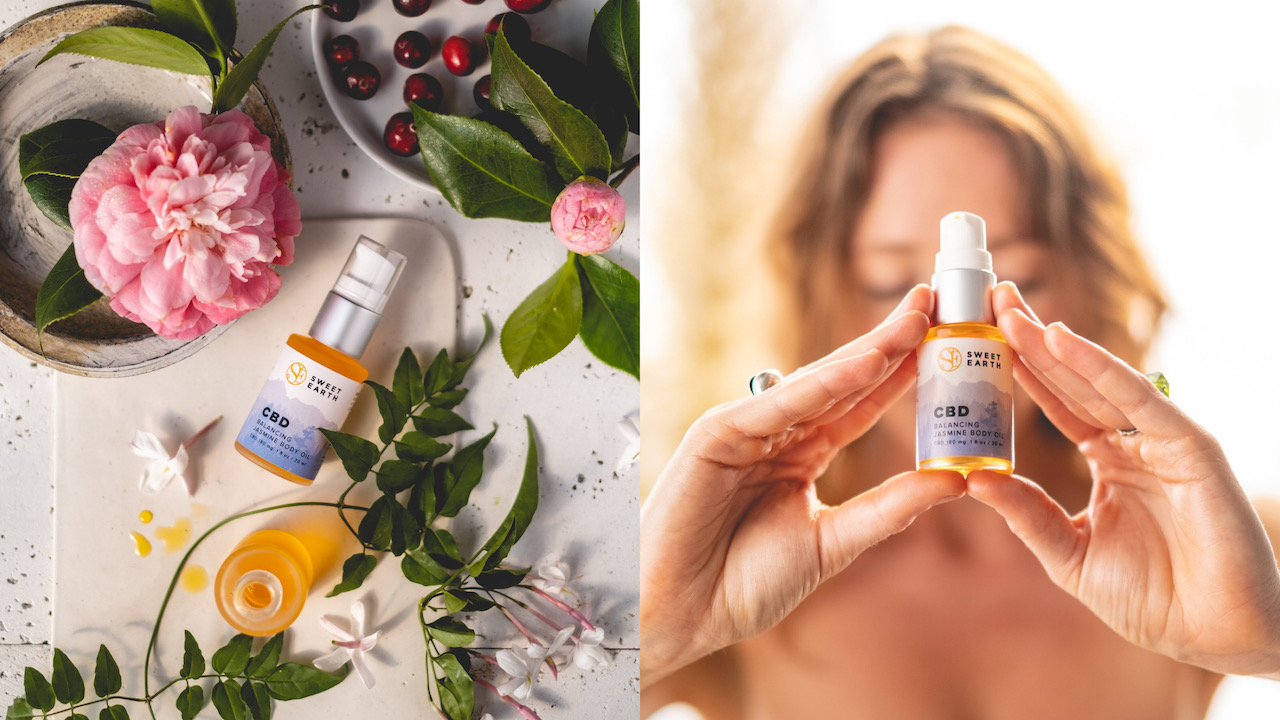 CBD Jasmine Balancing Body Oil
CBD Balancing Jasmine Body Oil is a perfect blend that leaves the skin nourished, silky and glowing. It combines the aromatherapy of jasmine while promoting relaxation and reducing stress levels.
Really organic!
For more information or to order, visit: www.sweetearthskincare.com